The Guide to Patient Satisfaction Surveys for Physician Offices
Jul 12, 2022
Blog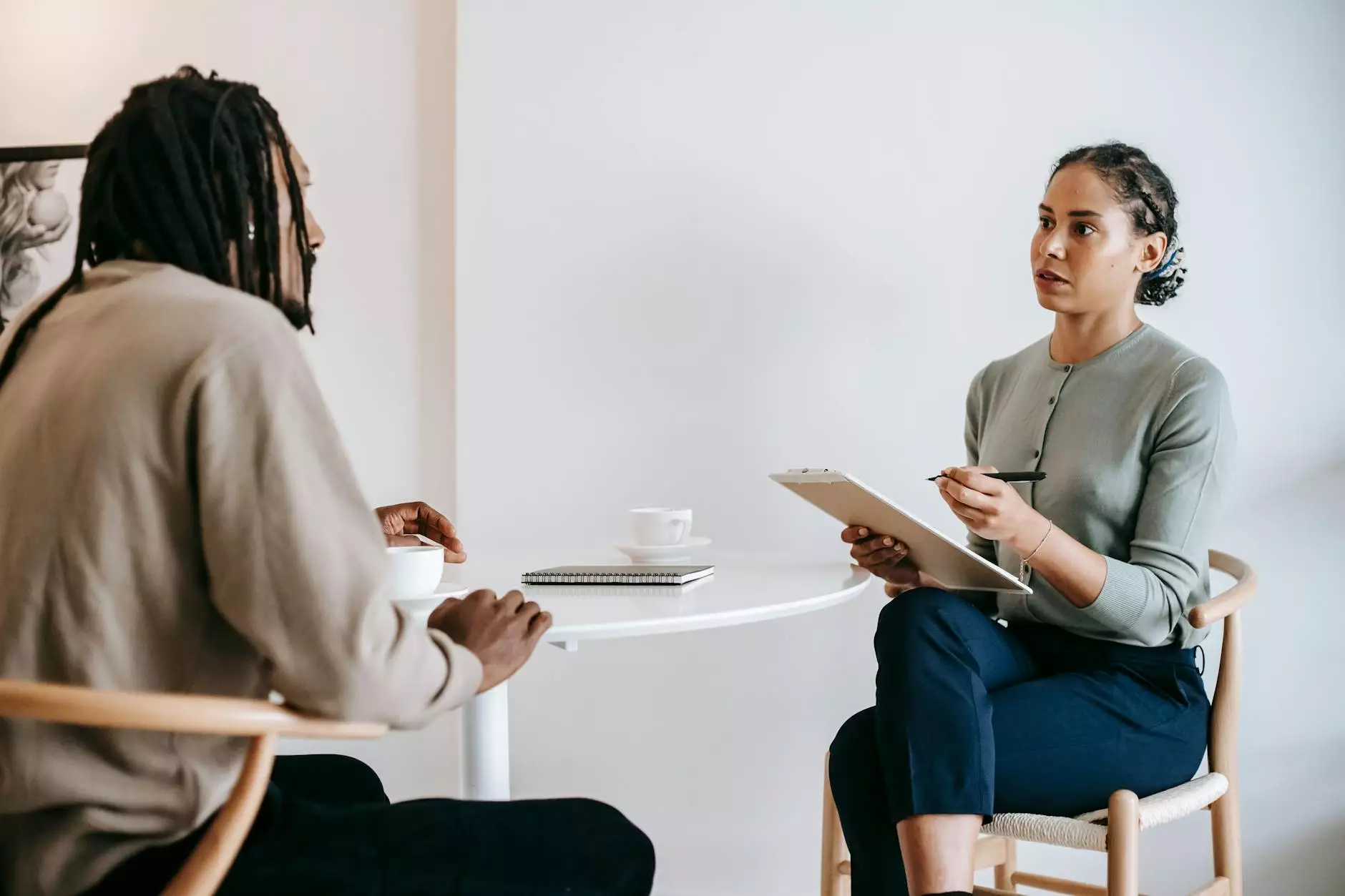 The Importance of Patient Satisfaction Surveys
In the competitive world of healthcare, patient satisfaction is crucial for the success of physician offices. Understanding the needs and preferences of patients is essential in providing quality care and enhancing the overall patient experience. Patient satisfaction surveys have emerged as valuable tools for gathering these insights.
Benefits of Conducting Patient Satisfaction Surveys
Physician offices that prioritize patient satisfaction surveys gain several advantages. Firstly, these surveys enable healthcare providers to measure and evaluate patient experiences objectively. This feedback can help identify areas for improvement and implement effective strategies to enhance service quality.
Furthermore, patient satisfaction surveys allow physician offices to benchmark their performance against industry standards and competitors. By assessing patient satisfaction levels, healthcare providers can strategically address any concerns and maintain a competitive edge.
Additionally, patient satisfaction surveys can contribute to patient retention and loyalty. By actively seeking patient feedback, physician offices demonstrate a genuine commitment to improving patient experiences, which in turn fosters trust and loyalty among patients. This ultimately leads to positive word-of-mouth referrals and continued patient support.
Key Components of Effective Patient Satisfaction Surveys
To maximize the value of patient satisfaction surveys, physician offices need to design and execute these surveys effectively. Here are some key components to consider:
1. Clear and Relevant Questions
A well-designed survey should consist of clear and relevant questions that address various aspects of the patient experience. By gathering detailed and specific responses, healthcare providers can gain actionable insights into patient preferences, concerns, and suggestions for improvement.
2. Confidentiality and Anonymity
Ensuring patient confidentiality and anonymity is crucial to obtain honest and unbiased feedback. Patients should feel comfortable expressing their opinions without fear of negative consequences. Implementing secure and anonymous survey platforms helps foster trust and encourages genuine responses.
3. User-Friendly Format and Accessibility
Physician offices should consider the accessibility and user-friendliness of their survey. Simplified question formats, intuitive interfaces, and mobile-friendly designs enhance response rates and participation. Offering multiple language options can also accommodate diverse patient populations.
4. Timely and Actionable Results
Promptly analyzing and acting upon survey results demonstrates a commitment to continuous improvement. Physician offices should have a structured process in place to review and address patient feedback. Sharing these improvements with patients further enhances their sense of involvement and demonstrates the value of their input.
Implementing Patient Satisfaction Survey Results
Collecting and analyzing patient satisfaction survey data is only the first step. To truly make a difference, physician offices must take action based on the findings:
1. Identifying Improvement Areas
Thoroughly reviewing survey results allows healthcare providers to identify areas where improvements can be made. This may include enhancing communication between staff and patients, addressing wait times, or refining appointment scheduling processes.
2. Developing Action Plans
Once improvement areas are identified, it is crucial to develop actionable plans to address them. Setting clear objectives, assigning responsibilities, and establishing timelines will facilitate the implementation of necessary changes and improvements.
3. Training and Education
Building a patient-centric culture requires ongoing training and education for healthcare staff. Communicating survey findings and providing targeted training can empower employees to deliver exceptional patient experiences consistently.
4. Tracking Progress
Regularly monitoring progress is essential to ensure the effectiveness of implemented changes. Physician offices should establish a system for tracking key performance indicators related to patient satisfaction. These metrics can help evaluate the impact of interventions and identify areas for further refinement.
Choose Square Box Seo for Expert SEO Services
At Square Box Seo, we understand the importance of patient satisfaction surveys for physician offices. Our team of expert SEO professionals specializes in providing high-end SEO services for businesses in the healthcare and consumer services industry.
By leveraging our extensive knowledge and experience, we can help your physician office outrank competitors in search engine rankings. Our comprehensive SEO strategies encompass in-depth keyword research, on-page optimization, link building, and content creation.
Partnering with Square Box Seo means gaining a competitive advantage in your industry. We are committed to delivering tangible results and increasing your online visibility. Let us help you improve your search rankings and attract more patients to your physician office.
Contact Square Box Seo Today
If you're ready to take your physician office's online presence to the next level, don't hesitate to contact Square Box Seo. Our SEO experts are readily available to discuss your specific needs and design a tailored SEO strategy to help you achieve your goals.
With Square Box Seo as your trusted SEO partner, you can confidently navigate the digital landscape and drive sustainable growth for your physician office. Get in touch with us today to schedule a consultation!