Creative Ways to Use Promotional Products
Oct 28, 2022
Blog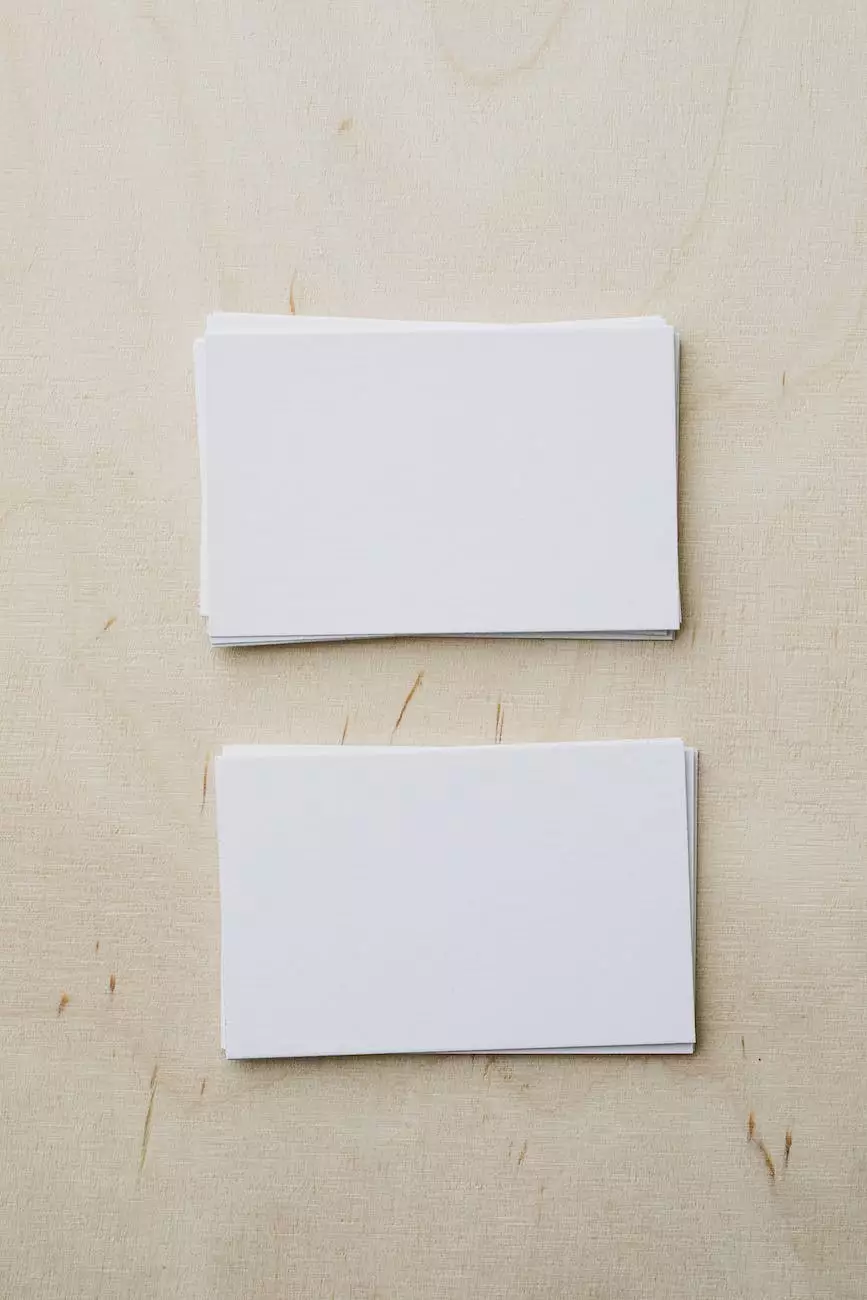 Introduction
Welcome to Square Box SEO's informative guide on creative ways to use promotional products to drive your business success! In this comprehensive article, we will explore various strategies and ideas that can help you leverage the power of promotional products to effectively market your brand, engage with your target audience, and achieve your business goals.
The Power of Promotional Products
Promotional products are tangible items customized with your business logo or message, designed to create a lasting impression on recipients. They serve as powerful marketing tools that can significantly impact your brand visibility, increase brand recognition, and foster customer loyalty. When strategically used, promotional products can be an integral part of your overall marketing and branding strategy.
1. Enhance Brand Awareness
By distributing promotional products, you can increase your brand's visibility and create awareness among your target audience. Whether it's through custom pens, keychains, or tote bags, every time a recipient uses these items, they become a walking billboard for your brand. This constant exposure helps to reinforce your brand image and create lasting impressions.
2. Build Customer Loyalty
Promotional products are excellent tools for building customer loyalty. By offering these items as freebies or incentives, you not only reward your existing customers but also encourage repeat business. Customized gifts create a sense of appreciation and demonstrate that you value your customers' support. This, in turn, fosters a stronger bond between your brand and its customers.
3. Increase Lead Generation
Strategic use of promotional products can also help generate leads and attract potential customers. Consider offering branded giveaways at trade shows, conferences, or other events relevant to your industry. This enables you to engage with potential clients, create positive brand associations, and collect valuable contact information to follow up with later.
4. Boost Employee Morale
Promotional products aren't just for your customers – they can also have a positive impact on your employees. Consider rewarding exceptional performance or milestones with customized merchandise. This not only boosts employee morale but also promotes a sense of unity and pride within your organization.
5. Create Memorable Events
Want to make your events truly memorable? Incorporate promotional products into your event planning! From customized event invitations to branded giveaways that attendees can take home, promotional products add a personal touch and make your event stand out from the rest. This helps create a lasting impression and builds positive associations with your brand.
6. Strengthen Customer Relationships
Use promotional products as a way to show your appreciation and strengthen relationships with your existing customers. Surprise them with personalized gifts on special occasions or as a thank you for their loyalty. By going the extra mile, you demonstrate that you value their business and are committed to maintaining a strong relationship.
7. Drive Online Engagement
Promotional products can also be utilized to drive online engagement and boost your social media presence. Consider running contests or giveaways on your social media platforms, in which participants can win exclusive branded merchandise. This not only increases your online visibility but also encourages user-generated content and interactions.
Conclusion
In conclusion, promotional products offer numerous creative opportunities to elevate your brand and establish a strong connection with your target audience. Square Box SEO understands the importance of incorporating promotional products into your marketing strategies. As experts in SEO services for business and consumer services, we are here to assist you in optimizing your promotional efforts to achieve maximum results. Contact us today to learn more about how we can help you make the most of your promotional products!