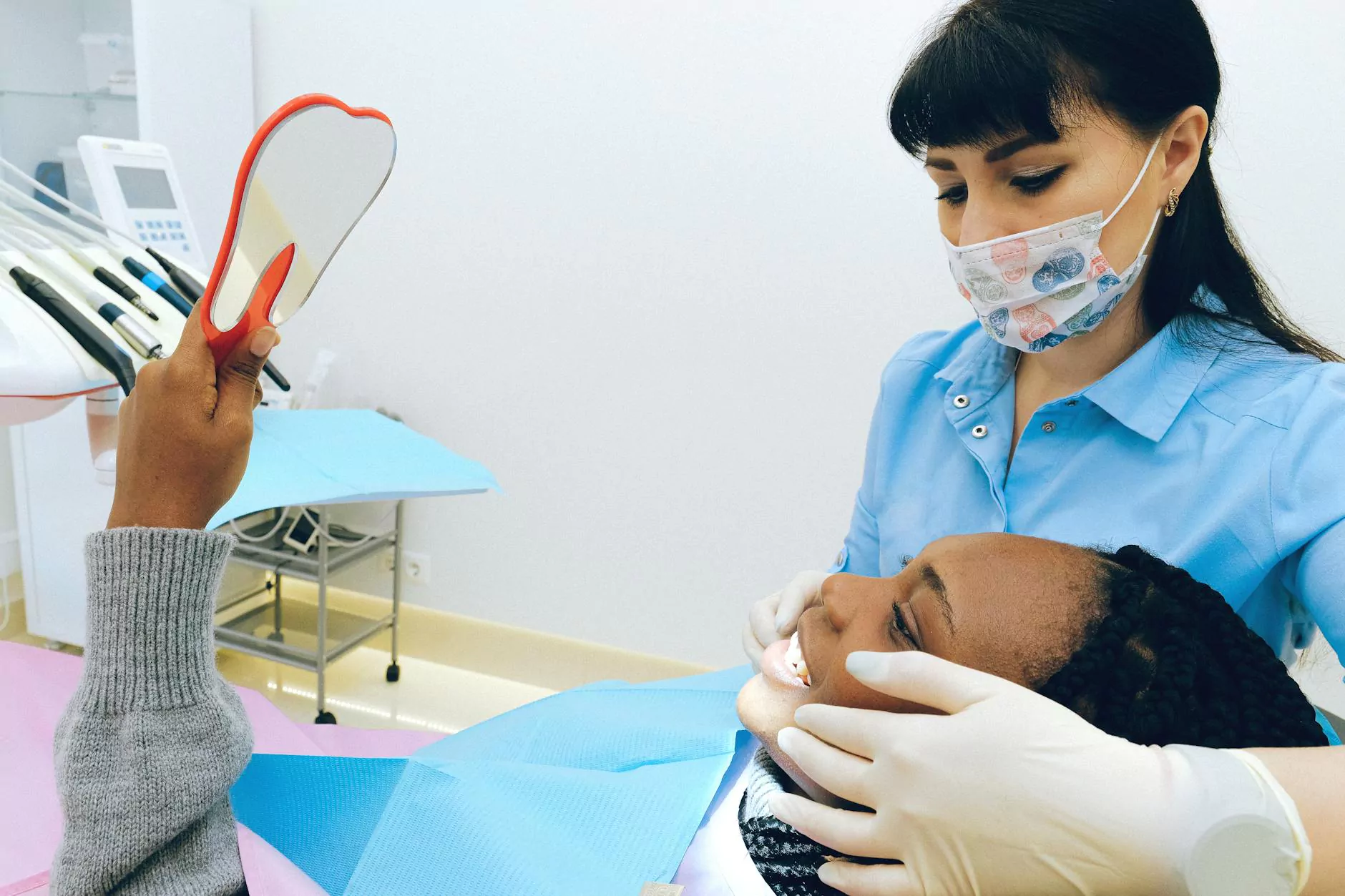 Introduction
Welcome to Square Box SEO, your go-to source for cutting-edge SEO strategies and services.
Why SEO Matters for Dentists
As a dentist, it's crucial to establish a strong online presence to attract new patients and stay ahead of the competition. With the majority of people turning to search engines like Google to find local businesses, optimizing your website for search engines is more important than ever.
The Benefits of SEO for Dentists
Implementing effective SEO strategies for your dental practice can yield numerous benefits, including:
Increased Visibility: By optimizing your website, you can improve its visibility in search engine results pages (SERPs). This means your dental practice will appear higher in Google rankings, making it more likely for potential patients to discover your services.
Enhanced Brand Awareness: A strong online presence helps build brand recognition and trust. When your dental practice consistently appears in search results, it creates a sense of credibility and authority, encouraging patients to choose your services over competitors.
Targeted Traffic: SEO allows you to target specific keywords and phrases that potential patients use when looking for dental services. By ranking for these keywords, you drive highly relevant traffic to your website, increasing the chances of converting visitors into actual patients.
Long-Term Results: Unlike traditional forms of advertising, SEO provides long-term results. Once your website starts ranking well, it will continue to attract organic traffic, reducing the need for ongoing marketing expenses.
SEO Strategies for Dentists
1. Keyword Research
Keyword research is the foundation of any successful SEO campaign. It involves identifying the keywords and phrases that potential patients are likely to search for when looking for dental services in your area. By targeting these keywords, you increase the visibility of your website in the SERPs.
2. On-Page Optimization
On-page optimization involves optimizing the content and structure of your website to make it more search engine friendly. This includes optimizing meta tags, headings, URLs, and incorporating targeted keywords throughout your website's content.
3. Local SEO
For dentists, local SEO is particularly important as most patients search for dental services near their location. Claim and optimize your Google My Business listing, ensure consistent NAP (Name, Address, Phone number) information across directories, and encourage patients to leave reviews to enhance your local SEO.
4. Website Speed and Mobile-Friendliness
Google prioritizes websites that provide a seamless user experience, including fast loading times and mobile compatibility. Optimize your website's performance by minimizing page load times, optimizing images, and ensuring mobile responsiveness.
5. High-Quality Content
Creating high-quality, informative content relevant to dental services can significantly improve your SEO efforts. Develop engaging blog posts, articles, and educational resources that address common dental concerns, treatment options, and oral health tips. The more valuable content you provide, the more likely other reputable websites will link back to your site, boosting your search engine rankings.
6. Link Building
Building a strong backlink profile is crucial for SEO success. Seek opportunities to collaborate with other dental professionals, local businesses, and industry directories to gain backlinks. Quality backlinks from authoritative websites signal to search engines that your website is reputable and relevant.
Conclusion
In today's digital age, implementing effective SEO strategies is essential for dentists who want to attract more patients and grow their practice. By following the SEO techniques outlined above, you can improve your search engine rankings and establish a dominant online presence. Remember, Square Box SEO is here to support your SEO needs and ensure your dental practice thrives in the competitive online landscape.