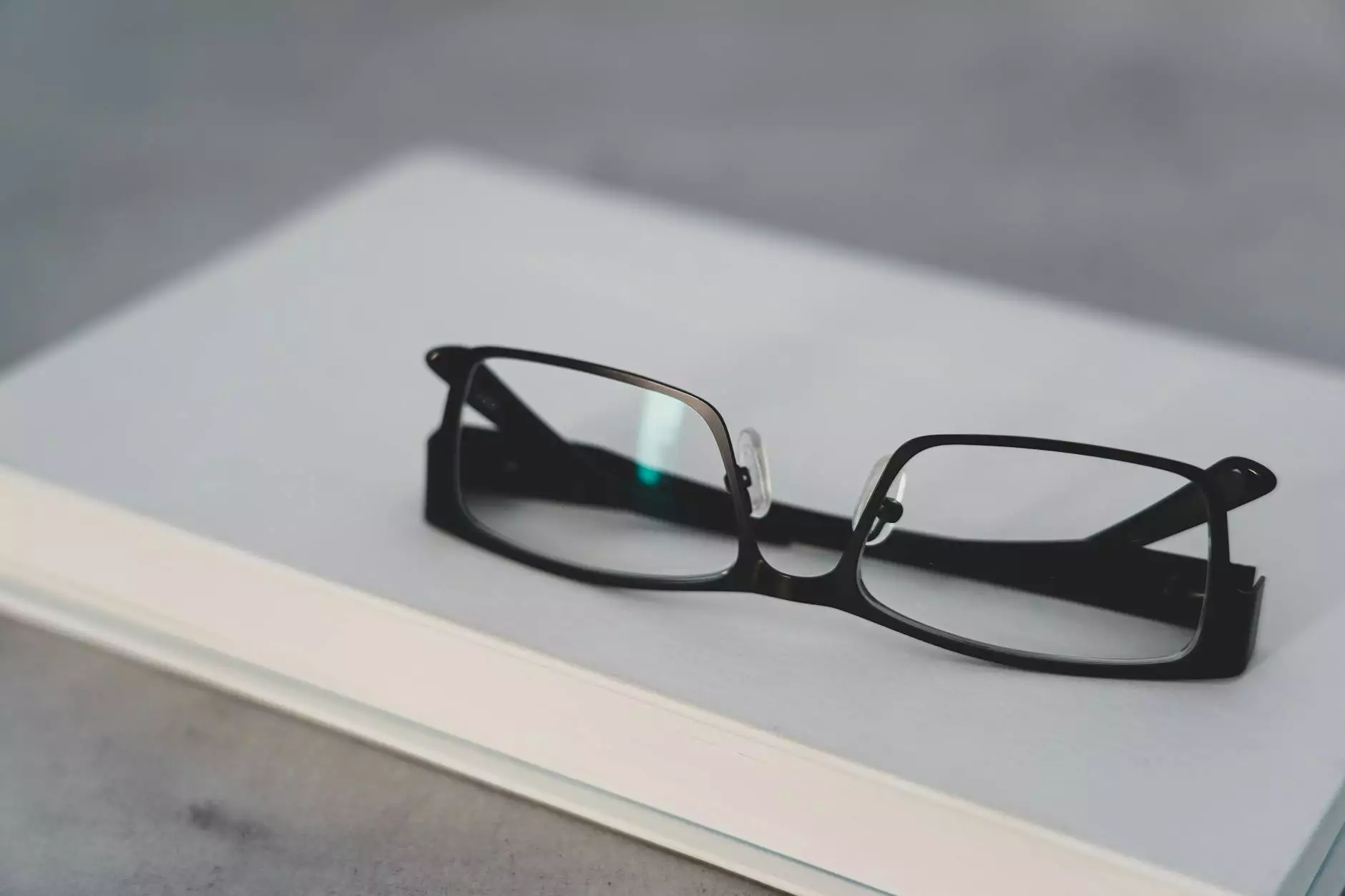 Expert Eye Care and Stylish Eyewear in McKinney
Welcome to McKinney Eyeworks, your premier destination for quality eyewear and expert eye care services in McKinney, Texas. With a team of experienced optometrists and a wide selection of fashionable eyeglasses and contact lenses, we are dedicated to providing outstanding vision care for the entire community.
Comprehensive Eye Exams
At McKinney Eyeworks, we understand the importance of regular eye exams for maintaining optimal eye health and addressing vision concerns. Our highly skilled optometrists utilize advanced diagnostic equipment to assess your vision and detect any potential eye conditions or diseases.
During your comprehensive eye exam, our optometrists will evaluate your visual acuity, screen for common eye conditions such as glaucoma and cataracts, and assess your eye coordination and peripheral vision. We also provide specialized exams for children and individuals with specific eye care needs.
Wide Selection of Eyeglasses and Contact Lenses
Whether you're looking for the latest trends in eyewear or a classic pair of frames, McKinney Eyeworks has you covered. Our extensive collection features a variety of styles, materials, and brands to suit every personality and budget.
Our knowledgeable team of opticians is available to help you find the perfect pair of eyeglasses that not only enhances your vision but also complements your unique style. From durable and lightweight frames to high-quality lenses with advanced coatings, we prioritize your comfort and satisfaction.
If you prefer contact lenses, we offer a wide range of options including daily disposables, toric lenses for astigmatism, multifocal lenses, and colored lenses. Our optometrists will work closely with you to determine the best type of contact lenses based on your visual needs and lifestyle.
Expert Guidance and Personalized Service
At McKinney Eyeworks, we believe that exceptional eye care goes beyond providing quality products. Our friendly and experienced staff is committed to delivering personalized service and guiding you through every step of your eye care journey.
Whether you have questions about choosing the right frames, adjusting to contact lenses, or maintaining good eye health, our team is here to provide expert guidance and address any concerns you may have. We take the time to understand your unique needs and strive to exceed your expectations.
Schedule Your Appointment Today
Don't put off your eye care any longer. Contact McKinney Eyeworks today to schedule an appointment with one of our experienced optometrists. Our convenient location and flexible appointment scheduling make it easy for you to prioritize your vision health.
Trust McKinney Eyeworks for all your eye care needs. Experience the difference of personalized service, comprehensive exams, and fashionable eyewear. Your vision is our top priority.