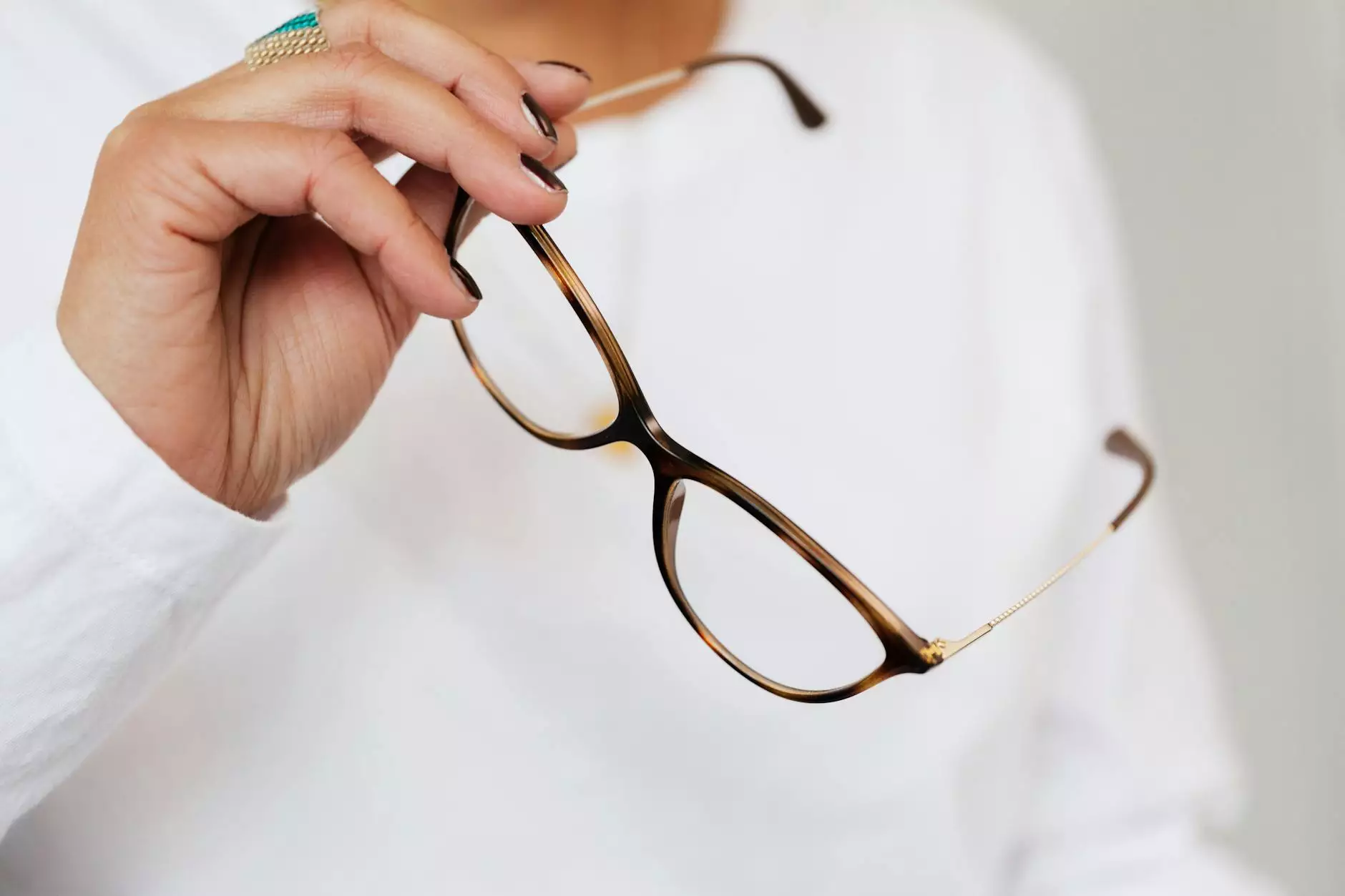 Your Trusted Eye Care Specialists
At Richie Eye Clinic, we are dedicated to preserving and improving your vision. Our team of highly skilled and experienced ophthalmologists is committed to providing you with the highest standard of eye care services.
Comprehensive Eye Exams
Regular eye exams are essential for maintaining good eye health. Our comprehensive eye exams include a thorough evaluation of your vision, checking for any refractive errors, eye pressure measurement, and examination of your eye's internal structures. Our ophthalmologists use state-of-the-art equipment and advanced techniques to provide accurate diagnoses and personalized treatment plans.
Advanced Treatments
At Richie Eye Clinic, we offer a wide range of advanced treatments for various eye conditions. Whether you need surgical intervention, such as cataract surgery or LASIK, or non-surgical management of conditions like dry eye syndrome or glaucoma, our experienced ophthalmologists have the expertise to provide effective solutions tailored to your needs.
Cataract Surgery
If you are experiencing cloudy or blurry vision due to cataracts, our skilled surgeons can perform cataract surgery to restore your vision. Using the latest techniques and intraocular lens options, we aim to optimize your visual outcomes and enhance your quality of life.
LASIK
With LASIK surgery, you can say goodbye to glasses and contact lenses. Our ophthalmologists specialize in LASIK procedures, utilizing cutting-edge technology to correct refractive errors and provide you with clearer vision. Experience the freedom and convenience of LASIK at Richie Eye Clinic.
Dry Eye Syndrome Management
Do you suffer from dry, irritated, or watery eyes? Our team at Richie Eye Clinic offers comprehensive management and treatment options for dry eye syndrome. We diagnose the underlying causes contributing to your symptoms and develop personalized treatment plans to provide relief and improve your ocular comfort.
Glaucoma Management
Glaucoma is a serious eye condition that can lead to vision loss if left untreated. Our ophthalmologists utilize the latest diagnostic tools and treatment techniques to effectively manage glaucoma and prevent further damage to your vision. Trust our expertise in preserving your eye health.
Personalized Care
At Richie Eye Clinic, we understand that every patient is unique. We provide personalized care to address your specific concerns and optimize your eye health. Our compassionate team takes the time to listen to your needs, answer your questions, and guide you through every step of your eye care journey.
Contact us to Book an Appointment
If you are looking for top-notch eye care services in the heart of the city, Richie Eye Clinic is here for you. Contact our friendly staff to schedule your comprehensive eye exam or to discuss any concerns you may have. Take the first step towards clearer, healthier vision today!