Welcome to Thomas Pham Dentistry - High-End Dentistry Services
Jan 12, 2019
Business Investment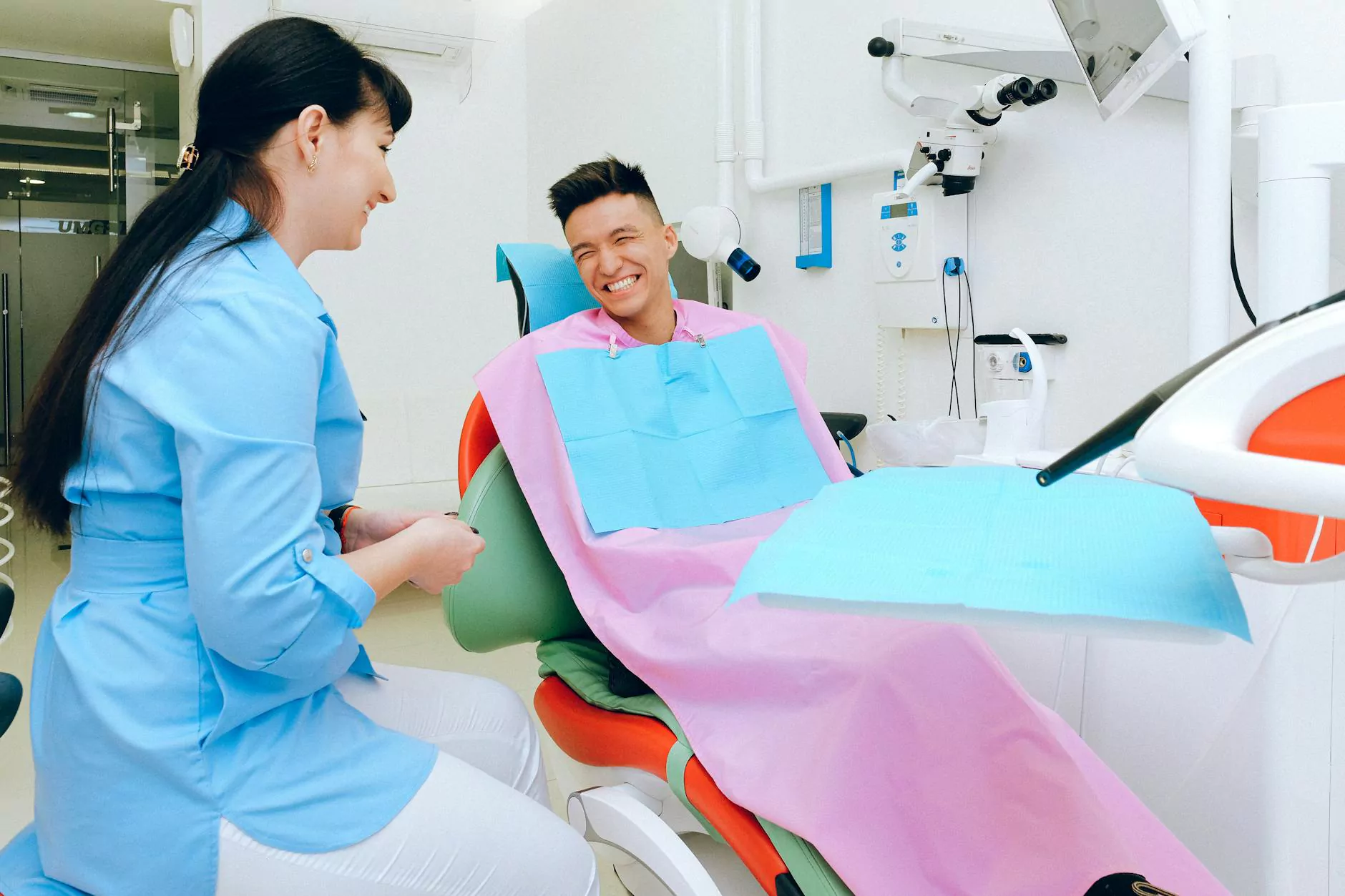 About Thomas Pham Dentistry
Thomas Pham Dentistry, proudly serving the community for years, is a premier dental practice known for its unmatched expertise and top-notch dental services. Our highly skilled team is dedicated to providing the best dental care experience to our patients, combining advanced techniques with state-of-the-art technology.
Comprehensive Dentistry Services
At Thomas Pham Dentistry, we offer a wide range of comprehensive dentistry services designed to cater to all your dental needs. From routine check-ups and preventive care to cosmetic dentistry and restorative treatments, we have you covered. Our goal is to help you achieve optimal oral health and a beautiful smile that you can be proud of.
Advanced Dental Technology
As a leader in the dental industry, Thomas Pham Dentistry is committed to staying at the forefront of dental technology. We utilize the latest advancements in dentistry to deliver precise, comfortable, and efficient treatments to our patients. Our advanced technology includes digital x-rays, intraoral cameras, laser dentistry, and more.
Experienced and Caring Team
Our team of highly experienced and caring dental professionals is dedicated to providing personalized care in a comfortable and friendly environment. We understand that visiting the dentist can be daunting for some, which is why we strive to create a relaxing and stress-free experience for all our patients.
Our Dental Services
Routine Check-ups and Cleanings
Regular check-ups and cleanings are essential for maintaining good oral health. Our skilled dental hygienists will thoroughly clean your teeth, remove plaque and tartar, and check for any signs of dental issues.
Cosmetic Dentistry
Enhance the appearance of your smile with our wide range of cosmetic dentistry services. From teeth whitening and veneers to Invisalign® and smile makeovers, we can help you achieve the smile of your dreams.
Restorative Dentistry
If you have damaged or missing teeth, our restorative dentistry treatments can restore both function and aesthetics. We offer dental implants, crowns, bridges, dentures, and more to give you a healthy and complete smile.
Root Canal Therapy
Our skilled endodontists specialize in root canal therapy, effectively treating infected or inflamed dental pulp. With our advanced techniques, we can save your natural tooth and alleviate any pain or discomfort.
Orthodontics
Straighten your teeth and correct bite issues with our orthodontic treatments. We offer traditional braces as well as Invisalign®, providing you with a variety of options to achieve a straight and perfectly aligned smile.
Why Choose Thomas Pham Dentistry
Unmatched Expertise
Our team consists of highly trained and experienced dentists and specialists who are dedicated to providing quality dental care. We stay up to date with the latest advancements in dentistry to ensure the best possible treatment for our patients.
Personalized Approach
We believe in providing personalized care and taking the time to understand our patients' unique needs and concerns. We develop customized treatment plans to address individual dental issues and achieve optimal results.
Comfortable Environment
We understand that visiting the dentist can be anxiety-inducing for some individuals. That's why we strive to create a comfortable and welcoming environment, where patients feel at ease throughout their dental visits.
State-of-the-Art Facilities
Thomas Pham Dentistry is equipped with state-of-the-art facilities and the latest dental technology. Our commitment to utilizing advanced tools and techniques allows us to deliver exceptional dental services with precision and efficiency.
Exceptional Patient Care
We prioritize patient satisfaction and go above and beyond to ensure a positive dental experience. Our friendly team is always ready to address any questions or concerns you may have, making your comfort and well-being our top priority.
Contact Us
If you're ready to experience high-end dentistry services, schedule an appointment with Thomas Pham Dentistry today. We look forward to helping you achieve a healthy and radiant smile!
Thomas Pham Dentistry
123 Main Street, Anytown, USA
Phone: 123-456-7890
Email: [email protected]