The Stories Behind Some of the Best Celebrity Stage Names
Jan 31, 2019
Blog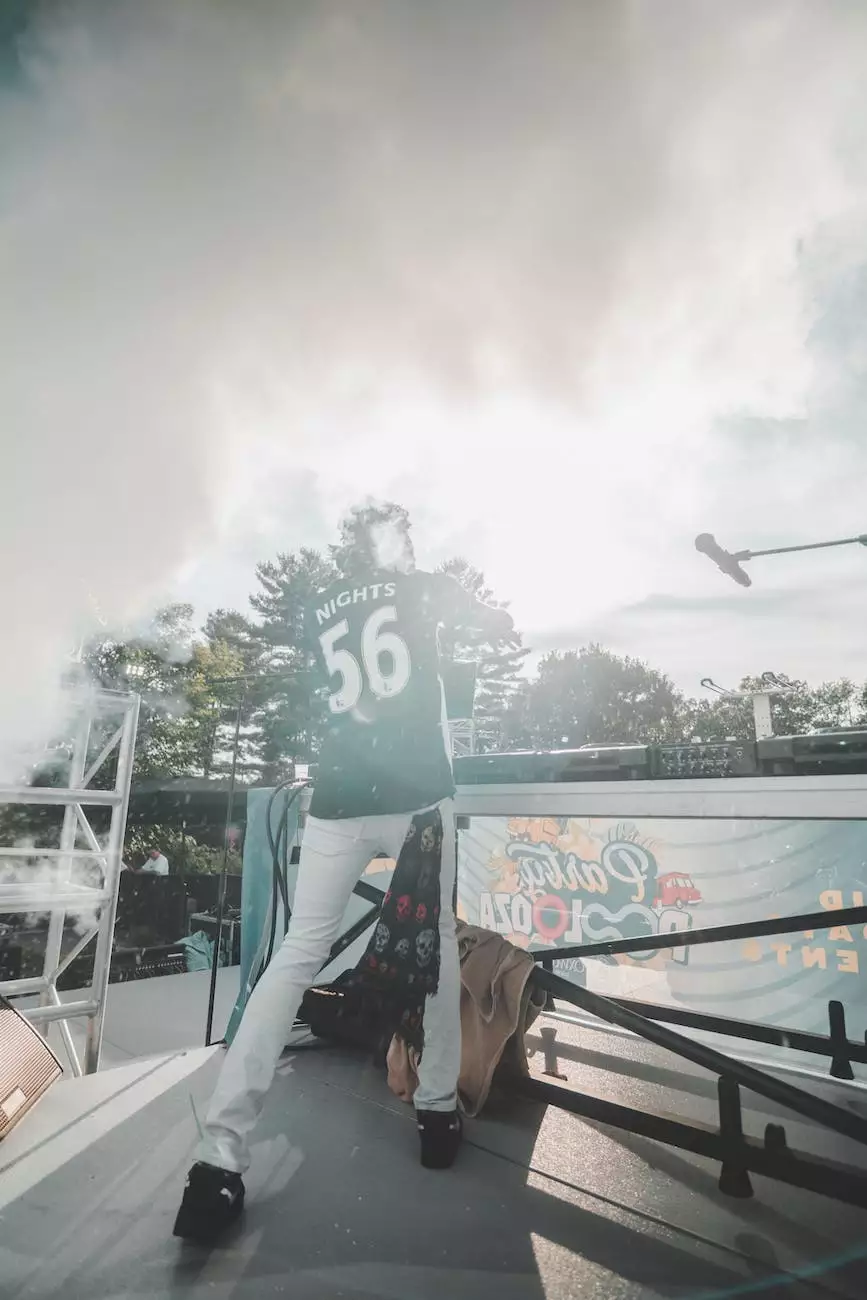 Introduction
As you delve into the glamorous world of celebrities, you may find yourself wondering about the intriguing monikers that pepper the entertainment industry. In this article, we unveil the captivating stories behind some of the most iconic and beloved celebrity stage names. From the initial inspiration to the transformation into household names, Square Box SEO uncovers the fascinating secrets behind these unique identities.
The Birth of Legends
Many celebrities choose stage names to enhance their image, establish a memorable brand, or simply reflect their true selves. One such example is the great Lady Gaga, whose real name is Stefani Joanne Angelina Germanotta. By adopting a catchy and expressive stage name, she captured the attention of millions worldwide.
Elton John, born Reginald Kenneth Dwight, successfully embraced his new identity, which was a fusion of two famous British musicians: Elton Dean and John Baldry.
Another shining star in the music industry, Beyoncé, adopted her first name as her stage name to showcase both her identity and uniqueness.
The Artistic Transformation
Some celebrities reinvent themselves to embrace a new persona that aligns better with their artistic vision. The legendary musician David Bowie was born David Robert Jones, but his passion for music and his desire to leave a lasting impact led him to craft an unforgettable stage name.
Marilyn Monroe, originally Norma Jeane Mortenson, beautifully transformed into her iconic screen persona, taking inspiration from stage legend Marilyn Miller and her mother's maiden name.
Adele Laurie Blue Adkins, better known simply as Adele, decided to drop her surname and keep only her first name, ultimately becoming a household name with her soulful voice and emotional performances.
Inspirations from Beloved Figures
Celebrities often draw inspiration from cultural icons, historical figures, or even their favorite literary characters. Natalie Portman chose to honor her grandmother and great-grandmother by adopting Portman, which was her grandmother's maiden name.
Emblematic rapper Jay-Z picked his moniker as an homage to his mentor, Jaz-O, and combined it with a nod to the subway lines of his childhood neighborhood, Brooklyn's J and Z lines.
Famous actress Audrey Hepburn, originally Audrey Kathleen Ruston, took her surname from her father's last name, which was Hepburn-Ruston, to create a captivating stage presence.
The Refined Evolution
Some celebrities' stage names have evolved over time, refining their brand and adapting to new endeavors. Tom Cruise, born Thomas Cruise Mapother IV, decided to use his middle name as his last name, encapsulating his charm and magnetic appeal.
Brad Pitt, initially known as William Bradley Pitt, simplified his name to better suit his status as one of Hollywood's most sought-after leading men.
The iconic Madonna, originally Madonna Louise Ciccone, effortlessly transformed her name into a timeless symbol of pop culture, representing experimentation, reinvention, and female empowerment.
The Legacy Lives On
Celebrity stage names often become more recognizable than the stars' birth names, creating a lasting legacy. Freddie Mercury, born Farrokh Bulsara, embraced his iconic stage name, which would forever be associated with his unparalleled vocal range and charismatic stage presence as the frontman of Queen.
The talented Katy Perry, originally Katheryn Elizabeth Hudson, opted for a more memorable and mysterious stage name, immersing herself into the whimsical world of music.
One cannot discuss celebrity stage names without mentioning the larger-than-life rapper Snoop Dogg, who was born Calvin Cordozar Broadus Jr. His new name reflects his unique style, musical prowess, and memorable persona.
In Conclusion
The stories behind celebrity stage names are as diverse and captivating as the stars themselves. From personal motivations to artistic transformations, these names serve as powerful symbols that resonate with millions of fans worldwide. Square Box SEO is committed to providing you with engaging insights into the world of entertainment, and we hope that these stories have shed light on the rich and fascinating histories behind some of the best celebrity stage names.
© 2022 Square Box SEO | Business and Consumer Services - SEO Services