Cheat Sheet: Proper Image Sizing When Posting On Social Media
Jun 9, 2018
Blog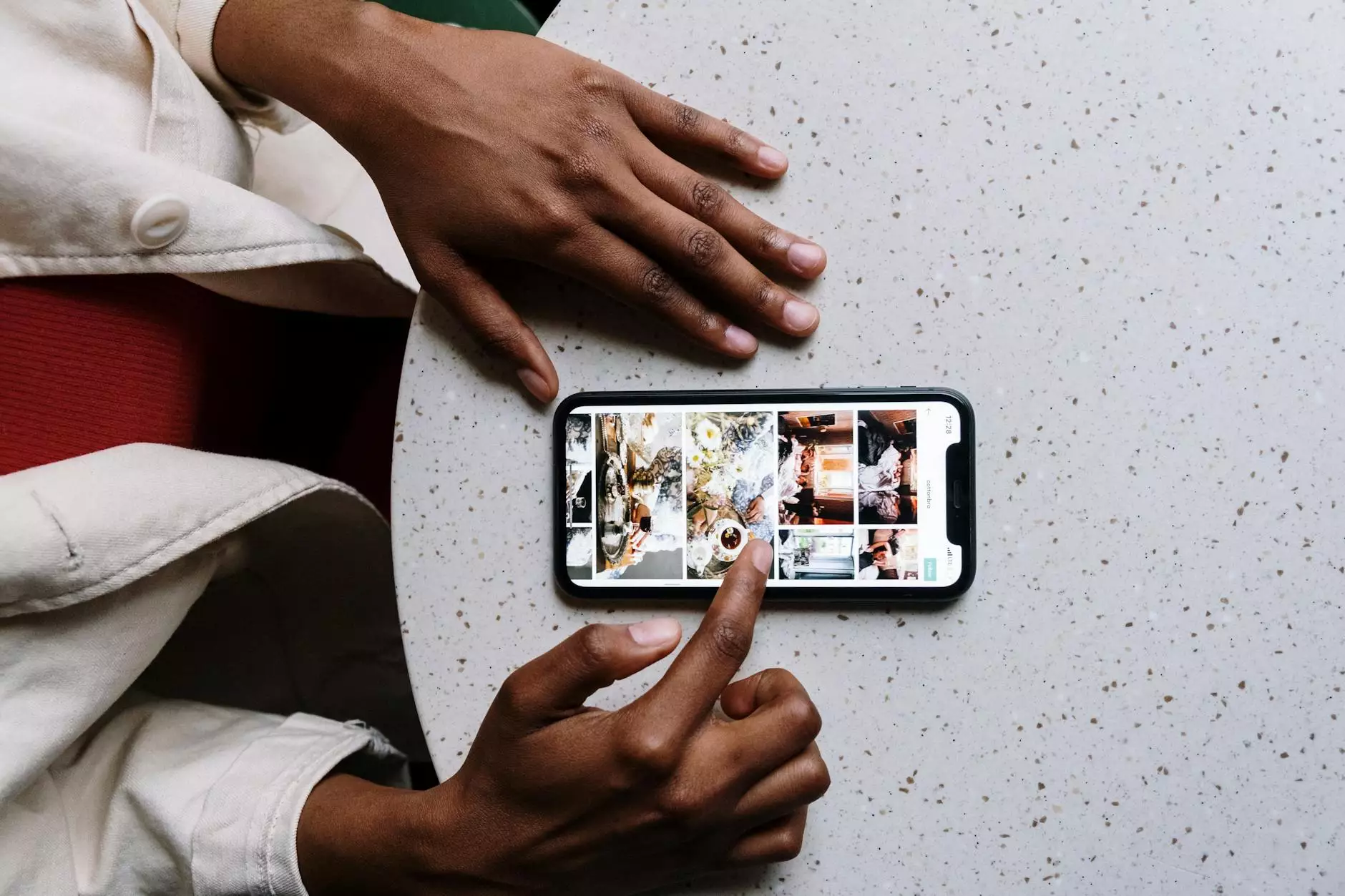 Introduction
Welcome to Square Box SEO, your trusted partner in providing top-notch SEO services in the business and consumer services industry. In this comprehensive cheat sheet, we will guide you through the important aspects of properly sizing and optimizing images for optimal social media engagement.
Why Image Sizing Matters on Social Media
In the fast-paced world of social media, where visual content reigns supreme, ensuring your images display correctly and attractively is crucial. The proper image dimensions help retain the intended design, clarity, and impact, ultimately enhancing your brand's visibility and click-through rates. By following our cheat sheet, you can stay ahead of your competitors and make a lasting impression on your target audience.
Understanding Platform-Specific Image Requirements
Each social media platform has its own set of recommended image sizes to optimize the user experience and maintain consistency across devices. Here are some key platforms:
Facebook
For profile pictures, Facebook recommends dimensions of 180x180 pixels, while cover photos should be 820x312 pixels. When posting images on your timeline or in ads, the ideal size is 1200x630 pixels. Utilizing the appropriate dimensions ensures your visuals will appear sharp and professional on Facebook.
Instagram
Instagram is all about visually pleasing content, and it's crucial to match the right image sizes. While square posts should be 1080x1080 pixels, landscape posts require a resolution of 1080x608 pixels. Story posts should be 1080x1920 pixels. Stay consistent with the recommended sizes to maintain a cohesive aesthetic on Instagram.
Twitter
When sharing images on Twitter, it's important to adhere to the recommended dimensions to avoid any cropping or distortion. Twitter's ideal image size is 1200x675 pixels for landscape-oriented images, and 1200x1200 pixels for square images. By correctly sizing your visuals, you can enhance their impact and engagement on this dynamic platform.
LinkedIn
LinkedIn is a professional networking platform where your image choices reflect your personal and business brand. For profile pictures, the recommended size is 400x400 pixels, while cover photos should have dimensions of 1584x396 pixels. Sharing image updates with sizes around 1200x627 pixels can help your content stand out and gain traction in the LinkedIn community.
The Impact of Optimized Image Sizing on SEO
Optimizing your images for proper sizing does not only improve their appearance on social media but also positively impacts your SEO efforts. Here's how:
Page Load Speed
By resizing and compressing your images, you can significantly reduce their file sizes without sacrificing quality. This leads to faster page load speeds, which is crucial for Google's ranking algorithm and providing a seamless user experience.
Enhanced User Experience
Providing properly sized images that are well-aligned with your content boosts the overall user experience. Users are more likely to engage with visually appealing and cohesive content, leading to increased time on site, lower bounce rates, and higher conversion rates.
Image SEO Opportunities
Optimizing your image filenames, alt tags, and captions with relevant keywords provides additional SEO opportunities. Search engines can understand the context of the images on your page, increasing their chances of appearing in image search results and driving organic traffic to your website.
Conclusion
Now that you understand the importance of proper image sizing when posting on social media, it's time to implement our cheat sheet to boost your brand's visibility and engagement. Remember to regularly check for updates in platform-specific image requirements to stay ahead of the curve. For all your SEO needs, trust Square Box SEO, the leading SEO service provider in the business and consumer services industry. Contact us today to elevate your online presence!